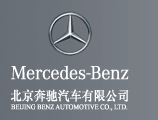 High-End Manufacturing, High Quality Products Locally-Produced All-New Mercedes-Benz C-Class L and Mercedes-Benz Engine M254 Come Offline
---
Source: Release Time: 2021-08-13 15:24:33
[June 29, 2021, Beijing] The locally-produced all-new Mercedes-Benz C-Class L and Mercedes-Benz M254 engine officially came offline at BBAC recently. A masterpiece born from BBAC's "digital, flexible, efficient and sustainable" intelligent manufacturing concept, the all-new C-Class L further optimizes BBAC's product portfolio and symbolizes the company's advances in high-quality development. The engine M254, with its outstanding performance and power, will be equipped into a wide range of Mercedes-Benz models, including the all-new C-Class L, giving Customers in China a more dynamic driving experience.

The all-new Mercedes-Benz C-Class L is the latest product incorporating BBAC's state-of-the-art intelligent production methods, production facilities and stringent quality management. BBAC's Stamping, Welding, Painting and Assembly shops are respectively equipped with servo stamping lines with stamping accuracy of 0.2mm, nearly 700 smart robots for different purposes, nearly 100 fully automated painting robots and the latest automated flexible combined assembly line. Based on the digital ecosystem MO360, BBAC maintains real-time scenario-based communication with other Mercedes-Benz plants, harnessing the best practices from Mercedes-Benz's global production system when needed to fully ensure the high quality production of the all-new C-Class L.
As an integral part of MO360, BBAC's digital quality management system includes a range of online monitoring equipment featuring super high detection accuracy, carrying out big data analysis and processing to achieve advanced detection of potential faults, as employees are able to digitally monitor the production status of vehicles in real time. This combination of a transparent production process and full integration of production information provide a practical guarantee for the quality of every production detail in the all-new C-Class L.
Digital, intelligent equipment and technologies allow the BBAC production line to achieve a high degree of flexibility. On a single production line, the all-new C-Class L can be produced in thousands of different interior combinations, fully meeting the diverse needs of consumers in China.
The production of the all-new C-Class L also includes energy-saving measures throughout the entire process. For example, an energy-saving heat recovery system has been applied for the first time in the Welding Shop, significantly reducing the energy consumption caused by heating the cold outdoor air. Eco-friendly processes ranging from dry spray painting to an intermediate-free coating process are widely applied in the Painting Shop, realizing zero emission of hazardous waste. Using a range of energy-saving equipment and technologies to minimize the energy consumption of each all-new C-Class L in its production, BBAC is paving the way to fulfill its carbon neutral goals.
The birthplace of the locally-produced Mercedes-Benz M254 engine, the BBAC Engine Plant, is also a leading demonstration of BBAC's intelligent manufacturing. Nearly 200 state-of-the-art robots carry out micron-level ultra-precision machining for the three core engine parts - cylinder block, cylinder head and crankshaft. Digital tools and a digital monitoring system allow for real-time monitoring, analysis and traceability of production data to control the quality of every production stage. In addition, the M254 engine undergoes four strict quality tests, including cold and hot tests, to ensure the quality of each engine produced. The entire production line also adopts flexible standards, allowing production to be adjusted as necessary to fully meet market demand.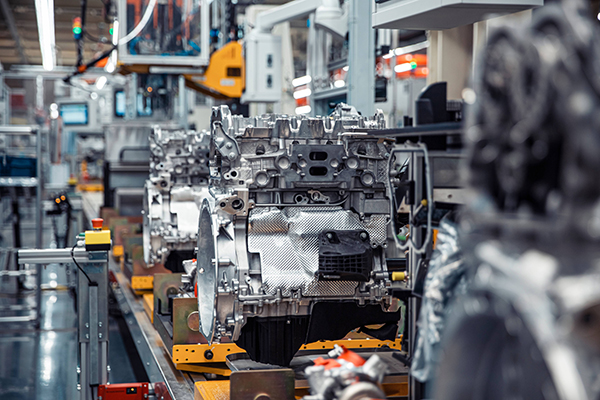 With the production of the all-new C-Class L and locally-produced M254 engine, BBAC is further accelerating its development, powered by intelligent manufacturing and green manufacturing. In the future, BBAC will continue its focus on quality and dedication to remaining "digital, flexible, efficient and sustainable", providing a diverse range of high-quality products for customers in China, continuing to accelerate its high-quality development and contribute to the high-grade, high-precision and advanced transformation and upgrading of Beijing's automotive industry.