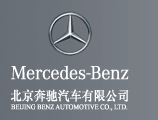 Beijing Benz Automotive Co., Ltd. (BBAC) was founded on August 8 th, 2005. It is jointly invested in by BAIC Motor, Daimler AG and Daimler Greater China Ltd. (DGRC). BBAC is a Sino-German joint venture that integrates R&D, engine and whole vehicle production, as well as sales and post-sales services.
At present, BBAC has built the most comprehensive Mercedes-Benz passenger vehicle production base worldwide with the largest land area and production volume, and the first ever engine plant outside Germany for Mercedes-Benz vehicles. It also features the largest R&D center of any Daimler JV worldwide. BBAC is now Daimler's only premium joint venture that produces Mercedes-Benz front-wheel drive architecture (MFA), Mercedes-Benz rear-wheel drive architecture (MRA), and Mercedes-Benz powertrain architecture (MPA) all under one roof, and is the first automobile manufacturer in China to win "Factory of the Year" Award.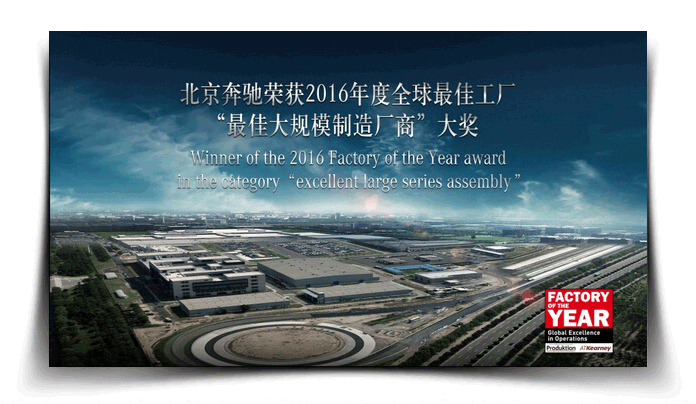 Based on BBAC's three powerful platforms, BBAC has introduced four key Mercedes-Benz models with good sales performance all over the world, the C-Class, E-Class, GLC SUV and GLA SUV, in order to fully dominate four premium mainstream market segments: upper middle class, executive class, midsize SUV and compact SUV.
Moreover, three key components, the cylinder body, cylinder cap and crankshaft, are now produced at BBAC's engine plant and have been successfully exported to a counterpart factory in Germany. Since then, BBAC has been officially recognized as a partner within the global procurement chain of Daimler, which serves to exemplify that BBAC fully conforms to Daimler's global standard.
Meanwhile, in order to ensure the best interests of each customer, BBAC has established the first Quality Management Center outside of Germany. According to requirements by Daimler, the manufacturing process must follow global standards and pass a rigorous quality inspection system, ensuring that each vehicle made by BBAC completely complies with the global standard of Mercedes-Benz.
In the future, BBAC will further adhere to the central tenets of "your wish our ways, operate with responsibility, the best or nothing and manufacture through lean management". "The best or nothing" is our corporate spirit, "Build Mercedes-Benz in China!" is our mission and "The Star shines from BBAC" is our vision. BBAC will constantly pursue the goal of becoming internationalized benchmarking manufacturer in the Chinese premium passenger car market on the road to excellence!